Welcome to On the Spot Floor Care.
We are a locally owned and operated company located in Newnan, Georgia. We offer professional carpet and floor cleaning services for residential and commercial properties.




Schedule an Appointment
Let us help create a clean and healthy environment for you through our personalized cleaning services.




Steps to Creating a Clean & Healthy Environment
Three simple steps to get you on your way.




Carpet Cleaning Packages
Choose from our Silver, Gold, or Platinum packages.


Follow Us on Facebook


Carpet Cleaning
Remember the look of your brand new carpet? On the Spot Floor Care can bring back the life of your carpet with our hot water extraction "steam cleaning" process that will remove dirt, allergens, grit, and other particles. We have studied what the carpet manufacturers and the Carpet and Rug Institute have shared about carpet care and applied it to our services so that we can bring you the best results for your carpet. Hot water extraction is the recommended method of carpet cleaning by some of the country's largest carpet mills.

There is no need to replace perfectly good carpet when you don't have to. Our carpet cleaning service will surprise you with how clean and bright your carpets look after we are finished with them.

Studies have shown that indoor air quality can actually be worse than outdoor air quality.  Breathing contaminated air can especially be harmful to young children, elders, and persons with respiratory and allergy issues, yet your carpet is the perfect home for these contaminated particles to take up residence. With regular vacuuming and hot water carpet cleaning "steam cleaning", you take the necessary steps toward creating a home free from air borne contaminants that could cause health problems for your family, not to mention maintaining the beautiful appearance of your carpeted floors.

See our Carpet Cleaning Packages

We highly recommend 3m Scotchgard Re-Application with every carpet cleaning service.

Also, don't forget to ask about our Pet Odor & Stain Removal Service.
Tile & Grout Cleaning
Our tile cleaning service is designed to remove debris from tile and grout, rinse absorbed soils and polish your tile so it will sparkle again. Simply cleaning many times will not complete the job, and consumer grade steamers will many times only clean the surface of your tile. Our process will revive your floors and improve the environment in your home.
 
Upholstery Cleaning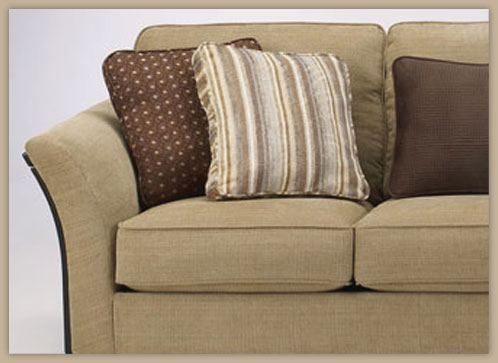 Ever wonder what's in your sofa after all these years? We won't go there, but we'll help remove odors, dirt, and other particles that have soiled the fabric of your sofa. Your upholstered furniture can absorb odors and will catch many of the airborne germs and allergens that are in your home. Don't fret, we can help. Your sofas, chairs, and other upholstered furniture will look and feel clean when we are done with them. There's nothing like a clean and healthy environment for you and your family.
Area Rug Cleaning
We offer area rug cleaning services for rugs with a variety of sizes, fibers, and constructions. We make sure to thoroughly inspect each rug that we service and will offer a suggestion for the cleaning method that will provide the best results. We only use products that are certified and safe for your rugs that will not cause bleeding or change the texture of your rug.